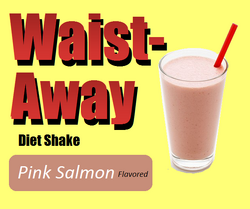 Waist-Away was a diet shake product which appeared in the Season 9 episode of Married... with Children titled "The Naked and the Dead, But Mostly the Naked". In the episode Kelly lands a commercial job in which she was to appear as the spokesperson for the product, before getting replaced by the rather portly daughter of the product's president, where they superimpose the girl's face upon Kelly's body!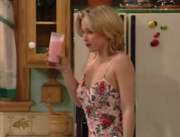 When Kelly, who got one of the flavors of "Waist-Away" wrong, being the Cherry shake, which she incorrectly referred to as "Cow Pie", Mark, the director, corrects her telling her "That's Cherry!"; she then responds "You didn't have to taste it!", as he then responds "I have!".
The apparently awful tasting shake had such flavors as "Kiwi" and "Salmon!" "Yuucch!"
Ad blocker interference detected!
Wikia is a free-to-use site that makes money from advertising. We have a modified experience for viewers using ad blockers

Wikia is not accessible if you've made further modifications. Remove the custom ad blocker rule(s) and the page will load as expected.